Admission to Graduate Programmes in Economics
Fri 31 Jan 2014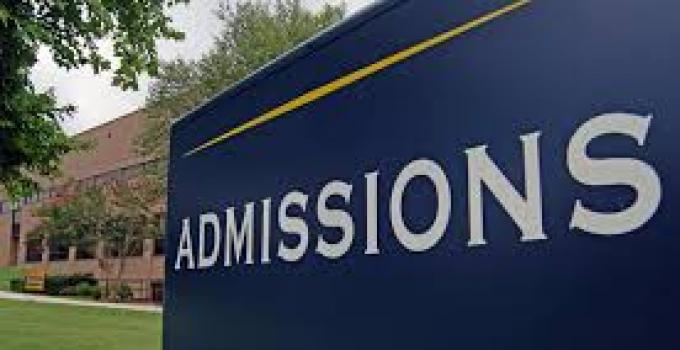 KWAME NKRUMAH UNIVERSITY OF SCIENCE AND TECHNOLOGY, KUMASI
SCHOOL OF GRADUATE STUDIES
ADMISSION OF CANDIDATES TO RESEARCH OR HIGHER DEGREE PROGRAMMES
DEPARTMENT OF ECONOMICS
One (1) – Year Programme
MSc Economics
MSc Economics (Money, Banking and Finance) Option
MSc Economics (Energy and Resource Economics) Option
(i) A good first degree at least Second Class (Lower Division) in the following discipline; BA/BSc Economics (with Finance, Mathematics, Statistics, Geography, Law, Sociology, Political Science and History); Bachelor of Business Administration; BSc Mathematics/Statistics/Engineering/Physics/Actuarial Science/Environmental Science/Land Economy/Natural Resource Management; BA/BSc Geography/Geography and Resource Development/Geography and Rural Development/Geography and Regional Planning; BA/BSc Development Studies; and related disciplines.
(ii) Applicants without Bachelor's degree must have a Master's degree from a recognised tertiary institution in any of the disciplines listed in (i) above.
Admission is subject to passing an entrance examination.
Two (2) – Years Programme
MPhil (Economics) – A good first degree in Economics at least Second Class (Lower Division). Candidates must have done Econometrics, Advanced Economic Theory and Mathematics for Economists at the undergraduate level in a recognized tertiary institution. A Thesis proposal is NOT required. Admission is subject to passing an interview.
For more information please go to: http://economics.knust.edu.gh/postgraduate
MODE OF APPLICATION
First of all, candidates must purchase an eVoucher by paying an application fee at the following banks: GCB or Ecobank.
Upon payment of the application fee, candidates will receive an eVoucher containing an application number and PIN that will grant access to the online admissions portal.
Candidates should then proceed to online admissions website: https://apps.knust.edu.gh/admissions/ and begin the application process.
Once the process has been completed, candidates must print out 3 copies of the completed application form from the portal and submit them (by post) to the School of Graduate Studies along with all relevant documents (Photocopies of Certificates, Recommendation Letters, and (Transcript for those attending KNUST for the first time)) to the following address:
The Secretary
School of Graduate Studies
KNUST
Kumasi-Ghana
Application forms submitted after the deadline will not be processed.
Only candidates who successfully gain admission will be notified subsequently.
NB: All International Applicants must apply online. International applicants who are admitted will be required to pay an application fee before registration.
Note:
Contact the Department on +233 (0) 322062100 for further details on deadlines an dapplication process.
Those intending to pursue the programme in ACCRA should not purchase this form/eVouchers. You should contact Institute of Distance learning on 0247274661 or 0500482885